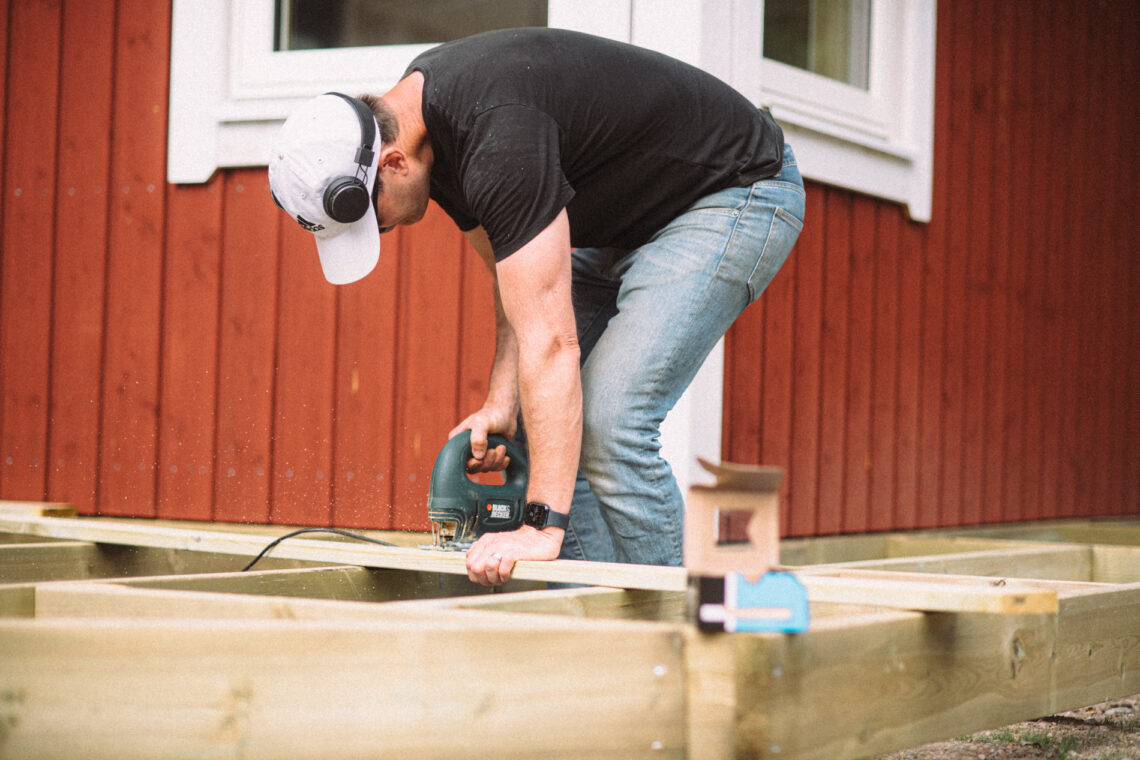 Summertime not only means lazy days spent on a cliff in the stunning archipelago, soaking up the warm rays of the sun but also provides us with opportunities to embark on building projects when the clouds roll in. It's a time of balance between relaxation and hard work.
Can you believe it? It took us a good two years to finally put the finishing touches on our shiny new guest house, an achievement that I find worthy of a dedicated post.
Last summer, my expectations were sky-high and I was hoping to get the house done by midsummer, but reality had different plans. The project ended up taking longer than anticipated. However, this summer, the wait was worth it! Our guest house stands tall and complete, ready to accommodate visitors. Well, almost… There's still some interior work left, like finishing up the second bedroom and the toilet, where floors and walls need attention. But fear not, the loft and the primary sleeping areas are fully furnished, boasting six comfortable beds for our guests.
To truly elevate the house's charm, we've made the decision to add a delightful deck giving the house a proper and refined finish,  and when it comes to starting new construction projects Peter is fast. Said and done, before I knew it he had bought the first wood and quickly set up the frame for the deck. Jonathan, was not so convinced this was the most fun summer activity, but he helped as much as he could. Let's hope this will get finished this summer.