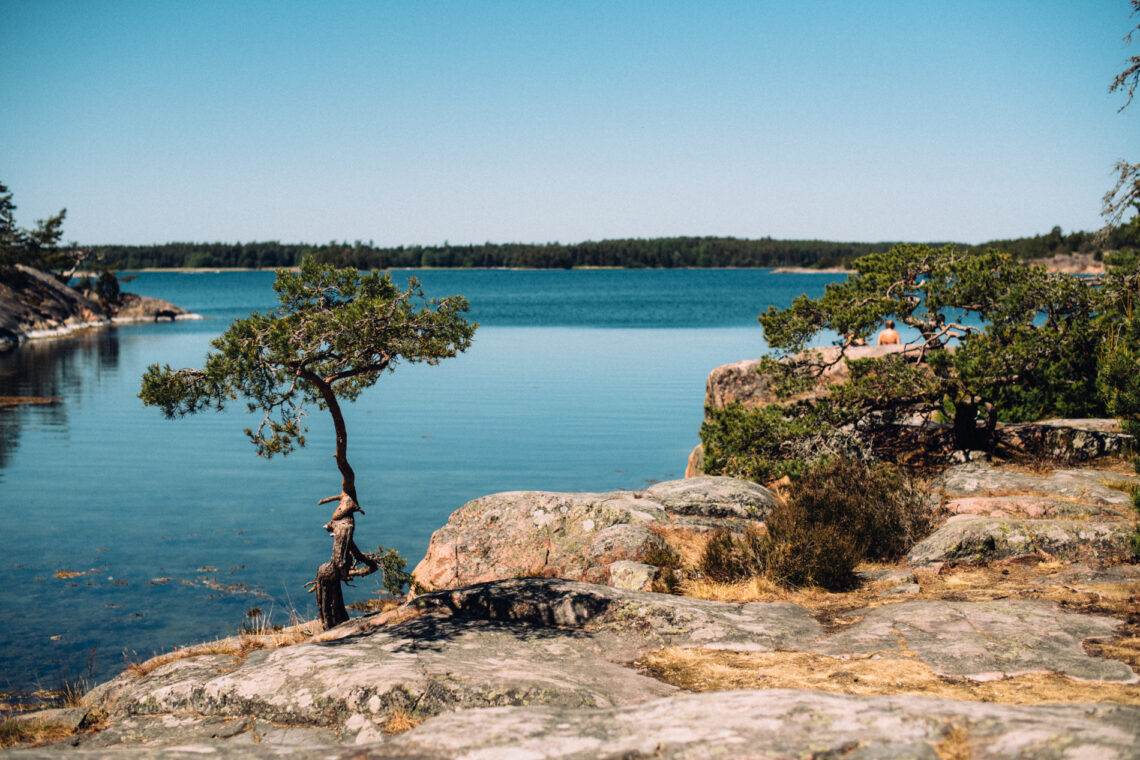 Birthdays are special and they should be treated that way. So we decided to do a little trip for my brother's birthday this year. Sitting indoors and eating cake didn't really feel like a great idea when summer was in full bloom and the blue sea started to warm up. Therefore, we chose to go on a trip to a special place in the archipelago called Stendörren. It's located just a one-hour drive south of Stockholm, in the Nyköping municipality, on the Södermanland coast east of Nyköping. The Stendörren nature reserve, established in 1972, covers 923 hectares of land and water and was created to promote an active outdoor lifestyle in the Sörmland archipelago.
My brother picked up our mom and dad, who had prepared a delicious picnic, and we managed to get the kids in the car. We all met up in Stendörren. Although I had never been there before, it was truly a beautiful place. There were multiple small islands with soft cliffs connected by small gangways, allowing us to explore on foot.
We found a spot for our picnic and made ourselves comfortable. Sometimes, it's hard for me to fully embrace all the beauty and be present when my mind is constantly occupied with work-related tasks. However, this morning was too beautiful to let work consume me, so I decided to relax and enjoy the breathtaking nature.
The kids eagerly jumped into the water, and we quickly set up our blanket before indulging in the delicious picnic.
For some reason, I brought my big Nikon camera with me. It had been years since I last used the camera for photography. However, I'm glad I did because something magical happened. Suddenly, everything clicked, and I felt like I was back where I belonged. With the weight of the big camera hanging on my side, I thoroughly enjoyed documenting my family in action as they played in the archipelago. The mesmerizing landscape provided the perfect backdrop for capturing precious moments.