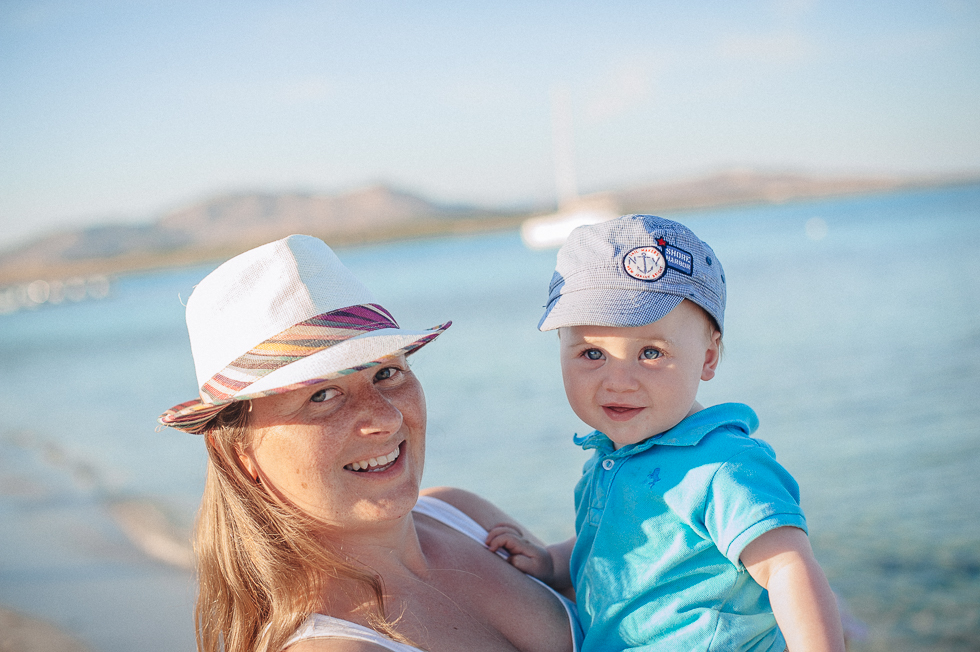 I really want to share these photos with you. It's a short summery of our vaction in Sardinia that we did in the beginning of June. It is a bit late to post it now, I should have done this just after the trip but things were too busy and I just finished working on them recently. So here is the story as well.
We rented a small beach house with some friends in the area of north west Sardinia close to a small town called Stintino, down at a beach called la Pelosa. Our visit lasted for one week and we didn't do very much beside hanging out at the beach which was truly amazing. Oh, yes we did one small trip to a town called Alghero. But besides that we practiced hanging out on the beach with two children.
The beach was perfect. We arrived there just before the summer season started so it wasn't that crowded and we had a lot of space to ourselves. The children had a lot of freedom to run around and be silly without interrupting other beach visitors. LaPelosa was perfect for our needs. Not too large and with fine white sand that suited our small children exceptionally well, the water was incredibly fresh and blue and it was basically right outside our door.
The company and the food was amazing. An other great thing about this trip was our company of old friends who love food as much as we do and being four adults we could actually share the responsibilities of watching the children and preparing the meals. That is the best part of renting a house. You can go to the local market, buy fresh Italian ingredients and cook the food you love, not to mention how easy it is to serve the kids good food. The house had two great verandas with spectacular views over the bay and since we got great weather we ate all our meals on them.
When the children went to bed we watch the sunset, stayed up late with a nice bottle of Italian wine and chatted about this and that. Just as it supposed to be on vacation in Sardinia. I hope we can go back there again, it was a wonderful vacation for a family with small children.