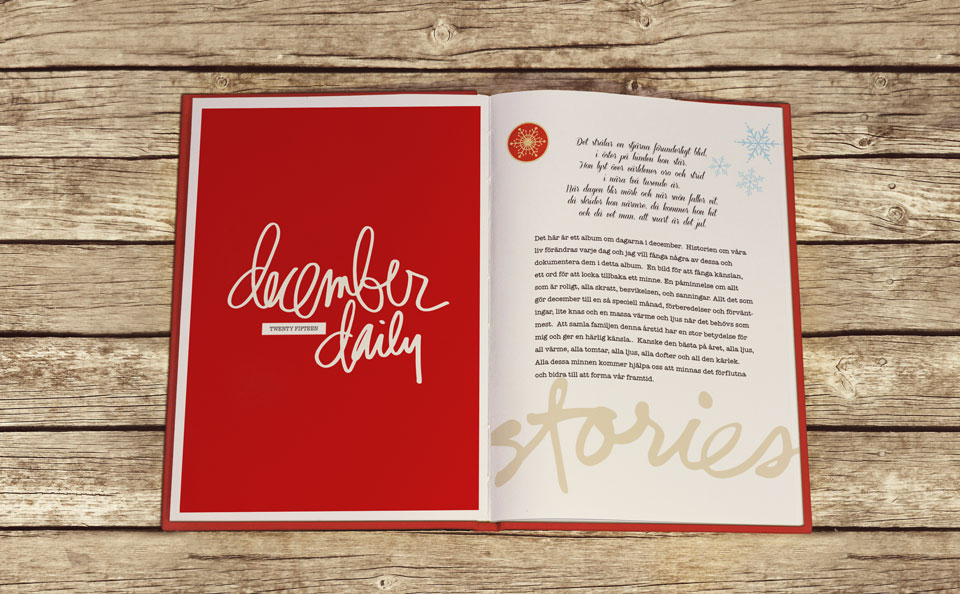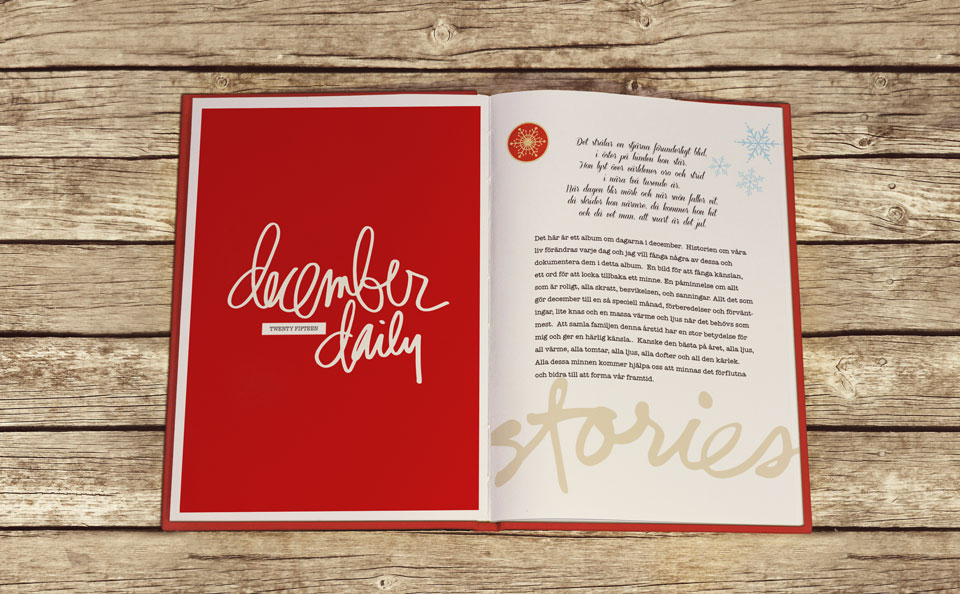 This year I have decided to do December Daily (DD). I am so inspired by Ali Edwards December Daily project, and if I manage to complete it I will be soo proud. You can reed more about her and her DD here.
Since this is my first year that I am approaching this, I will try to keep it really simple. The plan is to write a story per day and choose just a few photos. All the other pictures will go to my yearly PL- Album. So, I won't be writing about what we did that day but rather a story about something special, a moment, an observation or just my feelings. This will be very much my perspective and my DD stories. Most of them will be about our family, but there will be some just about me.
My approach on DD is digital. I will do it in a digital format and hopefully the result will be a printed 8×10 book.
All my photos are edit in Lightroom CC, the pages are designed in Photoshop CC and the book is put together in InDesing CC. I have prepared a special collection of Digital products mostly Ali's DD products and Beck's christmas products. They are organised in Bridge CC with collections so they are easily found. This is my fist photo book that I do in InDesign and I think it will give me much more flexibility with the texts that PS can't offer, it's worth a try and also an opportunity to learn something new.
So join me in this wonderful project and check in daily to follow my process and my December stories.