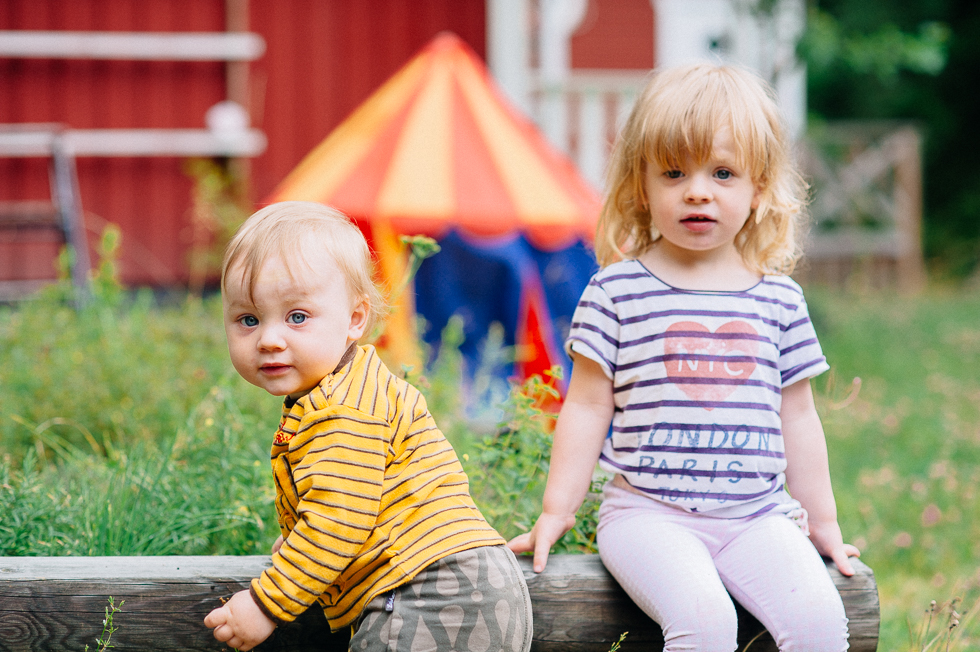 So glad that you have stayed with me here. Things have been hectic for the last few months and I have so much to share with you. Our trip to Sardinia, out bathroom project at the apartment, our sunny days at the summer place and my plans for this blog.
Recently things have slowed down a bit and I have had more time to spend on things that I love, like blogging and photographing. I have 4 weeks off from my day job and we have moved out to our summer house were life is little simpler. We don't have any big plans for this summer. This is our first summer with both children and the plan is to just go slow and occupy ourselves with things we enjoy.
The summer is not quite as hot as I would like it to be. Actually this year it's pretty wet and cold which forces us to be much more creative with activities for the children. Usually when the summer is hot we can go down to the lake and hang out by the water for a whole day.
But there are plenty of things we can do even if the rain clouds hang over our heads. Today I invited Olivia to pick some blueberries on the back side of the house. The upside of this little activity was a delicious blueberry pie that we would bake with all the berries that we would pick. When it comes to sweets Olivia is the first in line and loves helping out in the kitchen, especially when cakes or muffins are about to be made.
She was a little bit curious of this blueberry adventure since her grandmother loves being in the forest picking blueberries and has told her numerous stories about her adventures in the forest. So Olivia was quite positive and gladly followed me into the blueberry patch. But after a few minutes she decided that she was done and little afraid of being out in the forest. So there I was alone with tons of blueberries that needed to be picked while Olivia ran back to the house to hang out with Peter and Jonathan in the herb garden. I finished the task and made a wonderful blueberry pie for desert, which Olivia obviously helped out making and enjoyed eating.