Jag har kanske världens bästa jobb eftersom jag inte har något fast arbetsplats på kontoret kan jag jobba vart som helst. Många kanske ser det som ett problem att inte ha en fast arbetsplats men jag tycker att det är toppen. Jag har alltid jobbet med med och kan jobba i stort set vart som helst där jag kan prata ostört i telefon och vara uppkopplad.  Idag var jag åter på jobbet men jag bestämde att jag skulle jobba hemifrån. Man får väldigt mycket gjort när man kan jobba ostört så här. Precis som på kontoret brukar jag gå ut för att äta lunch även när jag sitter hemma. Dels för att det är lite skönt med en promenad dels för att jag inte ska behöva stå och diska sen, utan kan fortsätta att jobba. På lunchen passade jag på att köpa två presenter till mig själv eftersom jag har haft en lite tuff vecka. Det blev tvål and handkräm från Molton Brown och ett par nya sneakers från Nike för bara 400kr. Fantastiskt att rean aldrig tar slut i år 🙂
Men nu är jag klar med jobbet. Det är viktigt att faktiskt bryta när man jobbar hemifrån annars kan man bli sittandes hela kvällen. Jag ska åka och hälsa på min mamma på hennes kolonilott i Årsta, räkna med trädgårdsbiler ikväll!!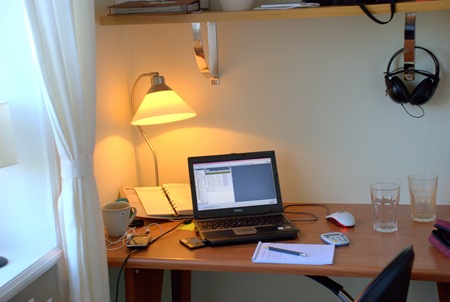 Så här ser det ut när jag jobbar hemma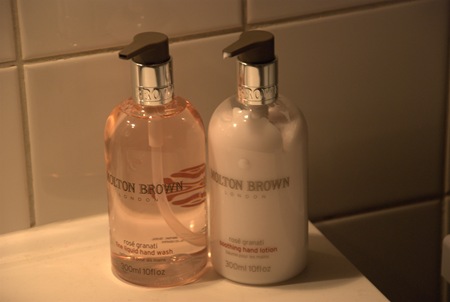 Tvål and handkräm från Molton Brown, rosen doftande.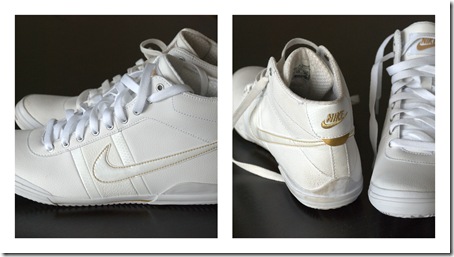 Nya skor från Nike helt galet billigt 400kr.